Proposals are now sought for the provision of supported accommodation services for Tasmanians aged 18 years or over at 87-91 Campbell Street.
---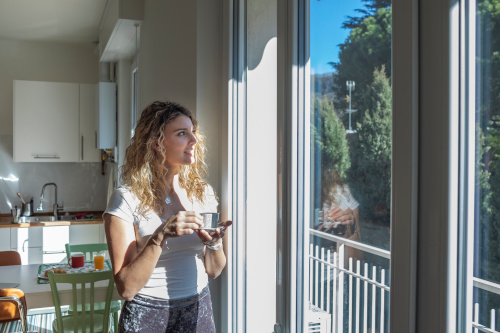 RFGP for the Supported Accommodation Facility at 87-91 Campbell Street Hobart
Homes Tasmania is committed to providing affordable and secure rental housing for Tasmanians on low incomes provided independently or with support.
Supported Accommodation Facilities (SAF) provide long-term accommodation in self-contained units with access to communal areas and charge rent under a Residential Tenancy Agreement.
The Campbell Street SAF provides safe, secure and affordable accommodation for people 18 years and over with low support needs. It has 50 self-contained units, common areas, staff offices and 43 car spaces which can be made available for commercial lease.
To ensure the ongoing delivery of supported accommodation to current and new residents, proposals are now sought for the provision of services when the current Grant Deed and Residential Management Agreement expire on 30 June 2023.
The Request for Grant Proposal (RFGP) opens on Saturday, 4 February 2023.
Suitably experienced non-government organisations are invited to make a submission. More information on the RFGP can be found below.
Do you live at 87-91 Campbell Street?
If you are a current resident at 87-91 Campbell Street Hobart, you can find out more about your residential agreement and ongoing support that will be provided at the SAF.
RFGP documents
The RFGP is specifically drafted for this project and comprises the following suite of documents:
Attachment (C) Template for Departures/Term Sheet is included in the RFGP.
More information and updates
Please email the contact officer on [email protected] if you have questions regarding the RFGP documentation.
Answers to questions will be made available on this page. Any amendments that may be made to this RFGP will also be made available on this page as formal addenda.
Please check this site regularly for more information and updates.
Addendum 1, 21 February 2023
Queries Register, updated 28 February 2023
See the latest Queries Register for this RFGP.
Pre-proposal briefing
A virtual pre-proposal briefing was held on Thursday, 16 February 2023, 11:00-12:00pm (AEST) via Microsoft Teams.
Read the RFGP PowerPoint presentation that was delivered in the pre-proposal briefing.
Contact officer
All queries regarding this RFGP are to be directed to the contact officer by telephone: +61 3 6166 3628 or via email at [email protected]
Closing date
The RFGP closes at 2:00 pm (AEST), Thursday, 9 March 2023, with all proposals to be lodged by email to [email protected]
---
Back to news and announcements