Homes Tasmania is delivering more social and affordable land and housing options for Tasmanians.
---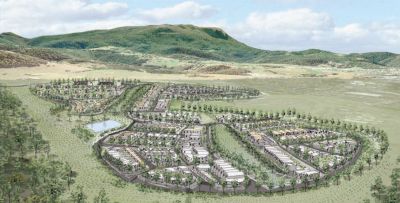 A tender has been released for subdivision works for the first 30 residential lots in Stage 1 of the Huntingfield redevelopment, which will be available for purchase off the plan in 2023.
Subdivision works will deliver new road construction and the installation of all essential housing infrastructure connections, such as water and sewerage, electricity, and telecommunications.
When complete, Stage 1 will deliver around 210 lots of land, increasing the supply of affordable, well-located, residential land and affordable and social housing options in southern Tasmania.
Stages 2 and 3 of the project were referred for assessment under the Environment Protection and Biodiversity Conservation Act 1999 and a Notification of Approval was issued on 21 September 2022.
Feedback from this consultation, and direction by the Commonwealth, helped inform improvements to the master plan and the Stage 1 design.
Communities Tasmania will undertake further consultation with stakeholders on Stages 2 and 3, including with the Kingborough Council.
It is expected that a development application for Stages 2 and 3 will be submitted to Council by mid next year once this work is completed.
The tender opens on Saturday, 29 October 2022 and closes at 2pm (AEDT) on Thursday, 15 December 2022. The tender is available at the Tasmanian Government Tenders website, www.tenders.tas.gov.au.
---
Back to news and announcements