A $2.4 million investment by Homes Tasmania is delivering new accommodation for older men who are homeless or at risk of homelessness.
---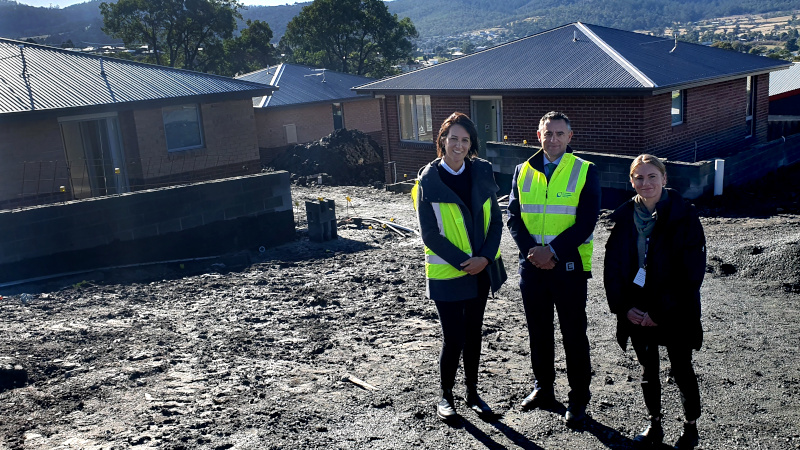 Anna Balmforth from Homes Tasmania, left, Chris Ryan from St Joseph Affordable Homes, and Bella Windfeld-Petersen from Hobart City Mission.
The 15 new units, in Atkins St, Rokeby, will be managed by Hobart City Mission, which provided $1 million towards the construction costs through donations and a large bequest.
The units are being built by Centacare Evolve Housing's building and construction social enterprise St Joseph Affordable Homes.
The units – eight for social housing and seven for homeless accommodation – will be completed by the end of May 2023 and are expected to be fully tenanted by the end of June, providing 15 new homes for priority applicants on the Housing Register.
Homes Tasmania recognises that older Tasmanians can be particularly vulnerable to homelessness, which is why we are working with a range of community organisations to provide more accommodation and supports to improve their housing security and health and wellbeing.
With Tasmania experiencing high demand for accommodation that assists the most vulnerable, these new units will help address a service gap in the provision of supported accommodation for older men.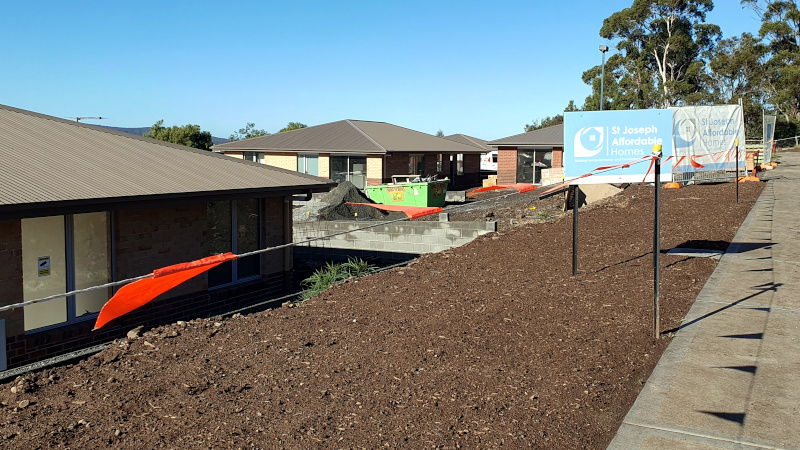 The new units will add to the supply of accommodation targeted towards older Tasmanians in need in the state's South, following the opening of the $16 million 50-unit Wirksworth Integrated Aged Care facility in Bellerive and an $11.7 million 25-unit inner-city complex in Bathurst St, Hobart.
It is well known that homelessness can lead to poorer physical and mental health outcomes and one of the best solutions is safe and secure housing.
This Rokeby development is one of many projects Homes Tasmania is funding to improve the lives of Tasmanians in need, with a range of new facilities under construction around the state to increase the supply of crisis and transitional accommodation.
These include:
a new $20 million, 50-bed men's shelter and supported accommodation facility in Hobart on the site of the former Waratah Hotel
a dedicated eight-unit men's shelter on the North-West Coast for men with or without children
23 crisis and transitional accommodation units for young people in the North-West
a new 26-bed Youth2Independence facility in Hobart, a new 25-bed Youth2Independence facility in Burnie and a recently completed 20-bed expansion of the Launceston Youth2Independence facility.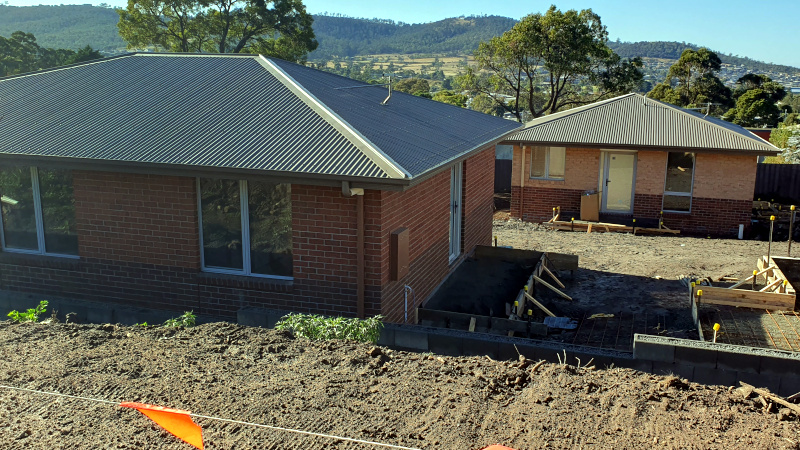 Homes Tasmania would like to thank everyone at Hobart City Mission for their work and dedication to supporting our most vulnerable people and we would also like to thank St Joseph Affordable Homes for their work on these 15 new units at Rokeby.
We look forward to seeing the completed development and the community of residents that will soon be calling these units home.
Anyone who is homeless or is at risk of homelessness is encouraged to contact Housing Connect, 24 hours a day, seven days a week on 1800 800 588.
---
Back to news and announcements