The Tasmanian Government will get more Tasmanians into homes sooner with the new ModHomes program which will deliver a minimum of 50 pre-fabricated modular social housing units on land owned by the Director of Housing, per annum, for four years.
---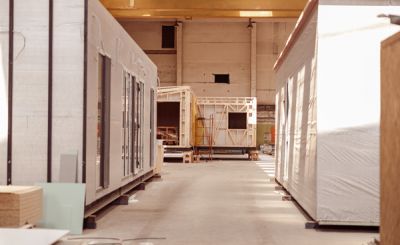 ModHomes is the Tasmanian Government's newest innovative and responsive program to deliver more social and affordable housing across the State.
ModHomes integrates modular construction in the delivery of new social housing. It will help us increase supply, allow us to tailor the housing solution to the needs of an individual, and help get Tasmanians into homes sooner.
The ModHomes program will incorporate a training opportunity for young Tasmanians who are currently underrepresented in the construction industry. This will help young people access opportunities to build the skills they need to thrive in the community.
The tender opens Saturday, 8 October 2022 and closes at 2 pm (AEST) Wednesday, 23 November 2022 and is available at the Tasmanian Government Tenders website - https://www.tenders.tas.gov.au/
To register for the virtual pre-tender briefing scheduled for 11am, Thursday, 13 October 2022, email [email protected] by 12 noon, Wednesday, 12 October 2022.
---
Back to news and announcements