After nearly three decades working in the social services sector, CatholicCare's Executive Manager Family and Community Services Andy Witt says "there is nothing else I'd ever want to do".
---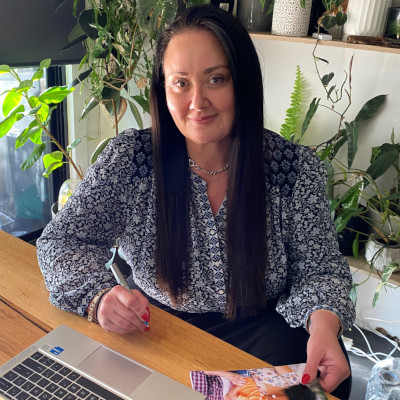 "The ability to be able to have an impact and work alongside a sector that's so passionate about the clients that they work for, I think it burns in your belly," Andy said.
"For me social justice and community and equity have always been really important.
"I've always been a bit of a social justice-focused person. From as early as I can remember I was always really confused about how come some people have more opportunities than other people."
After starting her working life in real estate, Andy felt it was "a bit of a natural progression" to move into the social services sector.
"I found I was working with people and doing budgeting and education and figured I was probably more suited to the support side of things and working with people and that's the bit that I really enjoyed," she said.
"Whenever I talk to people about the job that I do you always hear these things like 'that must be so difficult', but I don't find it difficult. I find the people that I work with are incredibly strong and inspiring.
"And so why wouldn't you want to work in that space?"
As we mark International Women's Day today, with the theme of #EmbraceEquity, Andy believes there has been significant progress on women's rights and improvements in services, but that there is still more work to do.
"I think there's still a long way to go for women around how we treat each other and how the role of women is appreciated and accepted," she said.
"Sometimes we approach our professional lives and adapt ourselves to work more like men. And in doing that I think we can forget our own power.
"There are lots of different ways to lead and the natural approach of the way a woman leads is just as valuable as the way a man might lead. There's a lot of change within the work environment to recognise and respond to that.
"We still have a lot of work to do in listening to and incorporating the voice of women and children in service development.
"But I think we've grown and we've developed so much that we're definitely on the right path."
And Andy sees a very bright future for how the social services sector can continue to improve our communities.
"I absolutely feel positive about the future. I think that with an emerging young workforce, what I'm seeing is a whole heap of new passionate ideas and ideals and a workforce that's coming through and a community that's coming through that's a lot more focused on values.
"When you're more focused on values and purpose, then you can't help but create a society that is more considerate to all people.
"The minute where you get tired and you think 'Oh, there must be something else I can do', you look around and you see the people that you work with and represent and you look at the sector and see all the passion that's in the industry, and I just don't see that anywhere else.
"It's a heart and soul fight for what's right for everyone."
---
Back to news and announcements