Subdivision works at Huntingfield will now commence with the almost $14.8 million construction tender awarded to Tasmanian company DCS Civil (Tas) Pty Ltd.
---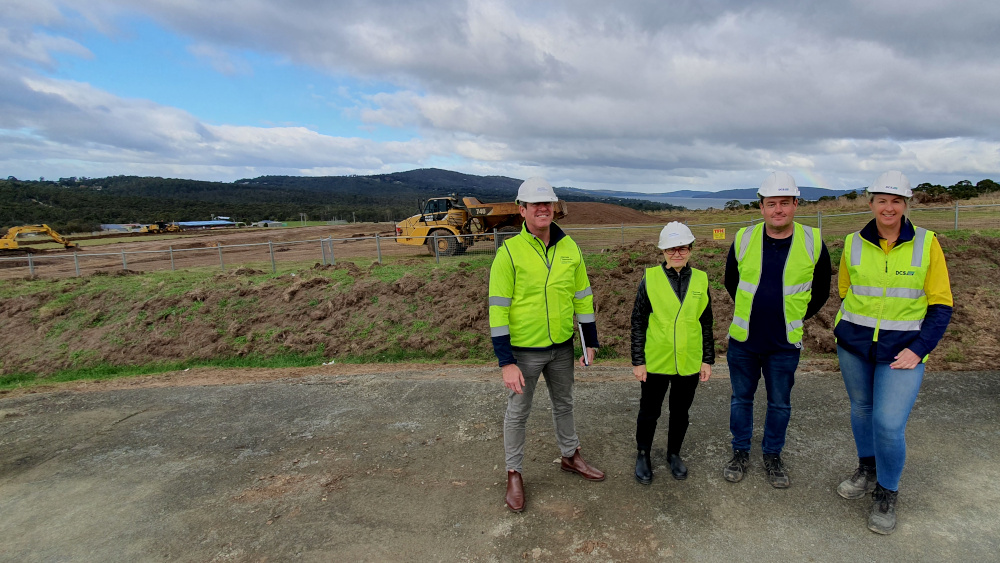 From left, Homes Tasmania Director Richard Gilmour, Homes Tasmania CEO Eleri Morgan-Thomas, DCS Civil Managing Director Simon Heazlewood and DCS Civil Project Manager Angela Linnane.
Homes Tasmania is delivering housing solutions for Tasmanians with the release of more land for affordable residential development.
Subdivision works will deliver the first 30 residential lots in Stage 1 of the Huntingfield redevelopment, anticipated for purchase off the plan in late 2023.
They will also deliver new road construction and the installation of all essential housing infrastructure connections, such as water and sewerage, electricity, and telecommunications.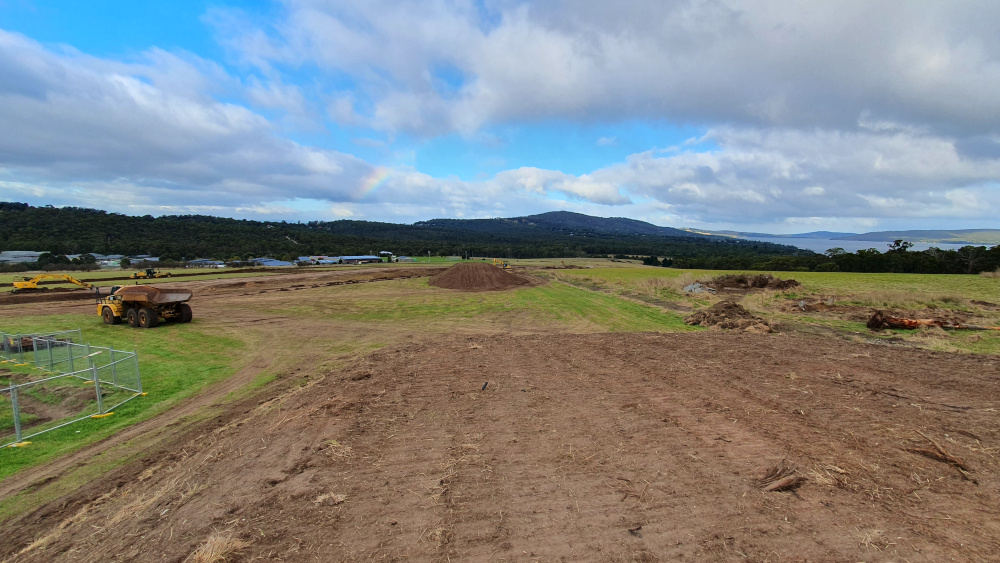 Subdivision works are underway at the Huntingfield site.
When complete, Stage 1 will provide around 210 lots of land, increasing the supply of affordable, well-located residential land and affordable and social housing options in southern Tasmania.
The overall Huntingfield development will deliver about 460 lots of land.
Managing Director of DCS Civil (Tas) Pty Ltd, Simon Heazlewood, said he was pleased to be delivering both the subdivision works and the new roundabout.
"These are massive projects for the Kingborough community that will deliver vital new infrastructure, create jobs and apprenticeships with DCS Civil and our subcontractors, and be a great boost for the local economy," Mr Heazlewood said.
Video courtesy of DCS Civil (Tas) Pty Ltd
---
Back to news and announcements