Homes Tasmania is committed to building more quality homes faster to improve the housing system for Tasmanians in need.
---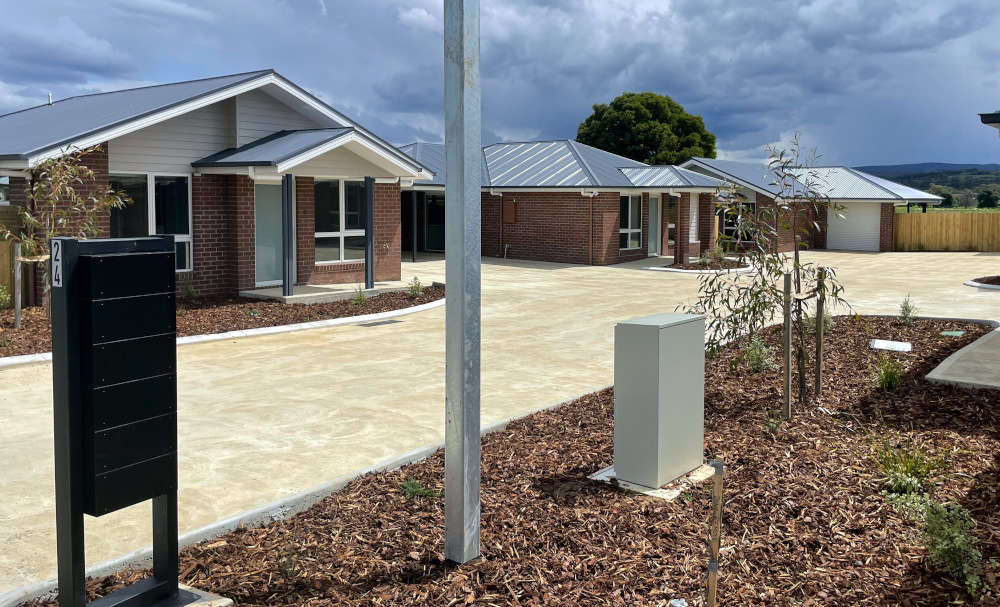 The $50 million Social Housing Accelerator program will deliver around 125 new homes statewide.
The Australian Government's Social Housing Accelerator program is providing funding of $50 million to deliver new social housing across Tasmania.
Homes Tasmania has identified seven projects to be delivered under the program that will deliver around 125 new homes statewide.
The projects will deliver remote Aboriginal housing and medium-density development in well-located areas of high demand.
These much-needed homes will include 50 new dwellings for women over 55.
Projects are scheduled to commence in early 2024 and be completed by 2026.
Homes Tasmania will partner with four community housing providers to deliver these projects, including:
Flinders Island Aboriginal Association Inc.
St Vincent De Paul and Amelie Housing
Housing Choices Tasmania
Centacare Evolve Housing.
The Tasmanian Housing Strategy 2023-43 has a vision to end homelessness in Tasmania by 2043. Delivering more quality homes, faster, and more medium-density living are keys to achieving this priority while delivering a well-functioning housing system that provides safe, appropriate and affordable housing for all Tasmanians.
The new homes to be built under the Social Housing Accelerator program will complement the Homes Tasmania's target of a net increase of 10 000 social and affordable homes by 2032.
Homes Tasmania has already delivered 2 878 social and affordable housing options as at 30 September 2023 with a further 860 new social housing, supported accommodation and crisis accommodation projects in the construction pipeline.
The Social Housing Accelerator Program is a good example of collaboration between State and Commonwealth Governments to achieve improved housing outcomes for Tasmanians.
---
Back to news and announcements