The Tasmanian Government recognises housing as a fundamental human need, is committed to building a sustainable housing system for all Tasmanians and to ensuring everyone can share their ideas on how to shape Tasmania's housing future.
---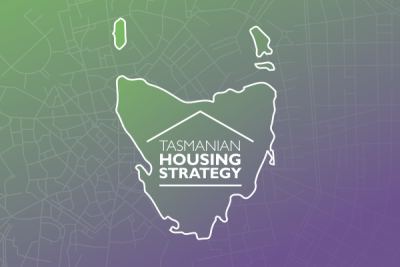 A Discussion Paper has been drafted with input from the Minister's Housing Reference Group, Government and industry stakeholders.
Public consultation on the Discussion Paper is open from 9am, Thursday, 8 September and closes at 11.59 pm (AEST) on Friday, 21 October 2022.
Your feedback will help shape the 20-year vision, direction and actions of the Tasmanian Housing Strategy.
There are several ways you can have your say online or by providing a written submission by visiting the Tasmanian Housing Strategy website: tashousingstrategy.homestasmania.com.au
---
Back to news and announcements