On the last Friday before winter, Eleri Morgan-Thomas will be sleeping on the concrete floor of a former apple storage shed on Hobart's waterfront. She's taking part in Hobart City Mission's fund and awareness raising campaign for people experiencing homelessness – Sleep Rough, so others don't have to.
---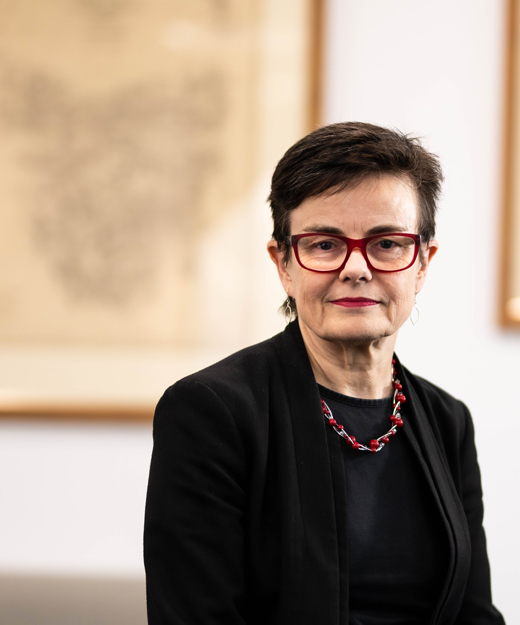 By raising money to support their community services, Hobart City Mission is demonstrating the adage that homelessness is everyone's responsibility.
The Homes Tasmania CEO says Sleep Rough is a cause to rally around.
"People want to help, and fundraising is one way that they can assist," she said.
"For Hobart City Mission, these are funds that they can use to innovate, try new approaches and do more than government funding."
Eleri says events such as Sleep Rough help keep it real for decision makers, spark conversations and spread understanding.
"The act of sleeping out for one night is not actually being homeless but it's an important step towards understanding the experience. It's the start of a conversation, not the full stop," she said.
Supporting Sleep Rough is another way Eleri is demonstrating her drive to improve the lives of people who experience homelessness.
"I remember being a worker in a youth refuge many years ago. I knew I could help shelter those young people for a night, but I thought that more was needed than just that. At that point I realised I wanted to change the system," she said.
"Housing is a basic human need and homelessness is about more than not having a house. It's about having a place to call your own, that is safe, secure, warm and where you can stay as long as you like. Housing is what makes the rest of your life possible. And having a home gives dignity to someone's life.
"Australia is a wealthy country. No one should be homeless in a country like ours. I want to help change that."
Supporting Sleep Rough is a tangible way that people can help.
Funds will be used to help improve HCM's wrap support services including meeting the growing demand for emergency relief and food assistance for people experiencing homelessness.
Please support the Hobart City Mission by donating to Eleri's efforts to raise funds.
---
Back to news and announcements