Youth2Independence
More young people will have access to safe accommodation and support to build independence with the expansion of the Youth2 Independence (Y2I) program for young people aged 16-24 years.
Construction has started on a new 25-bed Y2I facility in Burnie and second Y2I facility in Hobart with 26 beds. The capacity of Thyne House is also being expanded by a further 20 units.
The Hobart facility is located on Campbell Street and the Burnie facility is located on Mooreville Road. Both sites are located near TasTAFE, health and transport services.
Each young person living at the facility will have their own studio space and have access to an onsite manager, shared kitchen, and indoor and outdoor recreation and quiet spaces.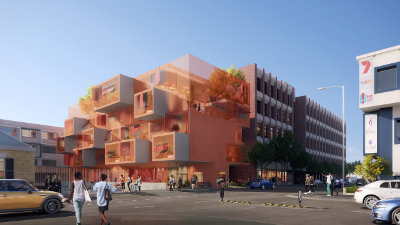 The Y2I program is also delivering Y2I homes which will provide deliver 20 new modular homes and convert 10 larger public housing properties by the end of 2023.
Cluster homes will provide five one-bedroom units and on-site manager unit over four sites in the Burnie, Devonport, Launceston and Clarence municipalities. Share-homes will be located nearby.