Our Board
Homes Tasmania is governed by a skills-based Board, appointed by the Minister for Housing.
The Board oversees how Homes Tasmania exercises it functions and powers, to ensure it meets the requirements of the Homes Tasmania Act 2022 including the Ministerial Statement of Expectations.
To read more:
Three advisory committees, comprising independent and suitably qualified people from relevant sectors and organisations, are being established that will report to and provide advice to the Board to help inform its decision-making. Each committee has its own charter outlining its powers and responsibilities.
Read the advisory committee charters:
Members
Michele Adair – Board Chair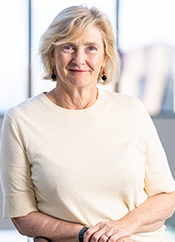 Michele has extensive experience in and knowledge of social housing. Michele is the CEO of Housing Trust, one of the largest community housing providers in New South Wales, the Chair of the Community Housing Industry Association (CHIA) in NSW and a member of the Illawarra Property Council Committee.
Michele brings significant leadership experience from the superannuation, disability and housing sectors, which has given her a unique understanding of the housing challenges facing older Australians, people living with chronic illness and those experiencing financial hardship.
Her passion is to make a mark, which can be traced back to her own experience with homelessness. This has been critical to the work she has done in both her executive and board careers, where she has led for-purpose organisations such as Mission Australia, The Smith Family and Cystic Fibrosis NSW.
Tim Gourlay – Board Director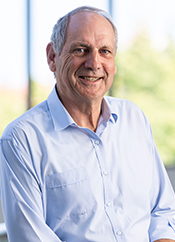 Tim Gourlay has had an extensive career with experience in building and construction, education, governance, Board directorships, and delivering social and affordable housing and support services to Tasmanians in need.
From 2000, Tim played a major role in realising significant capital works projects in the Tasmanian Government and Catholic Education Tasmania, for which he was recognised, locally, nationally and internationally, with acknowledgement and planning awards. During his time as Executive director of both CatholicCare and CentaCare Evolve Housing, Tim was instrumental in delivering the growth of the housing portfolio from 100 independent living units to 1 700 units, and property development that significantly increased the number of new dwellings. He also managed the establishment of the Social Impact Program, which focuses on initiatives that improve health, education and employment outcomes, and the expansion of Family Services Programs that specifically address support for victims of family violence.
Tim's board appointments have included CatholicCare Tasmania, CentaCare Evolve Housing, Blueline Laundry, TasCOSS and MyState Ltd including the MyState Foundation.
Daryl Lamb - Board Director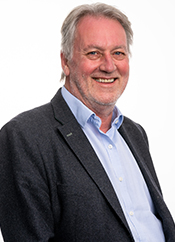 Daryl is a highly experienced Senior Executive with 40 years' experience in the community services industry, including senior positions with Anglicare in Tasmania.
Daryl has direct involvement in the development of housing and homelessness policy, and the delivery of related support services, in the not-for-profit sector. His 25 years working in this area has given him a deep understanding of the housing and homelessness environment in Tasmania.
His Board appointments include the Chair of the Youth Network of Tasmania, Chair of the Mental Council of Tasmania, Chair of Families and Children Tasmania and Chair and Director of National Disability Services (NDS) Tasmania.
Robert Pradolin - Board Director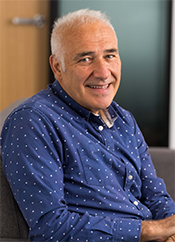 Rob is a qualified engineer and has been active in the property industry for over 30 years, most recently as General Manager of Frasers Property Australia (formally Australand). He is the founder and Director of Housing All Australians and Board member of Summer Housing and Salvation Army Housing.
Rob was previously on the Board of Advisors for the Property Industry Foundation (Vic), past Board member of the Property Council of Australia (Vic), Residential Development Council, HIA (Vic), UDIA (Vic), Liveable Housing Australia and the Heritage Council of Victoria.
Alice Spizzo - Board Director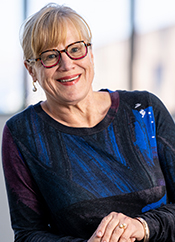 Alice Spizzo is the founder and director of Alice Spizzo Advisory, a law firm that specialises in planning and environmental law.
With extensive experience in government and the development industry as a lawyer, including her roles both as Chief of Staff and Executive Director for NSW Department of Planning, Alice provides advice to a variety of government, NGOs and business clients.
Alice is also Chair of the Women's Housing Company in NSW, a not-for-profit company providing social and affordable housing and homelessness services for women in NSW.
Ellen Witte – Board Director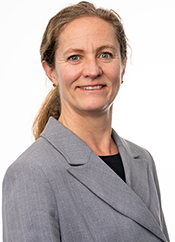 Ellen leads climate change adaptation, mitigation, and risk services at SGS Economics and Planning. Working from SGS's Hobart office, she has specialist expertise in housing policy and leads SGS's rental affordability research project.
Ellen has expertise in policy advice, governance, business case development and social, economic and financial analysis. She believes in the power of engagement and collaboration and uses her communication, facilitation, and consultation skills to deliver solutions that are developed with and owned by clients, stakeholders and communities.
Ellen has managed many large projects that involve multiple clients and stakeholders around wicked issues such as governance reform, transitioning to a low carbon economy and housing affordability and homelessness.